Why do you want to work in [Insert industry/role]?
What attracts you to our company?
In the ideal world these questions should be the easiest to answer.
Finance/Accounting/Law/IT/Consulting/Healthcare etc has been your life-long passion. Everything you have done so far was to get you in this chosen industry. Your work experience and skill set have also been carefully fine-tuned for the industry.
However in the real world, the vast majority of students never had the luxury of such a journey. Most of us struggle to find half a good reason why we want to be in Wealth Management as opposed to Audit.
It is very worrying how little thought many of us give to this colossally important question!
The motivation question is bound to come up at application stage as well as at interview stage. You can't escape it.
My advice has always been the same.
1. Think deeply, carefully and HONESTLY about WHY you want to work in that industry
(close your eyes and look within the depths of your soul…lol)
-Seriously, why do you want to work in [insert your industry/role]?
-What is so special about [insert your industry/role]?
– Why are you particularly well suited for [insert your industry/role]?
– Why do you think you may enjoy it or be good at it?
2. Your answer should make it sound like working in the chosen industry is the next natural step for you, based on your

skillset, ambitions and passions

.
3.  Research the chosen firm to find

initiatives, projects, values

which you strongly identify with and that make it the 'ideal' company for you to be in.
The best answers are those which tell a COHERENT STORY. The story leads to the chosen industry/role being the natural next move.
Your answer should be such that nobody else can 'copy and paste'  it.
Here are some examples from my own answers.
In the summer after graduation I needed to do an internship to clear some overdrafts and fund some East Asia travelling. I fancied doing something different… so applied for HR internships.
This is a particularly good example because having mainly done internships in Finance/Accounting/Banking, I suddenly had to explain why I wanted to work in HR.
Why have you chosen to apply to work in HR? (Barclays)
"From my experiences leading and managing organizations such as the LSE SU Islamic Society and RIC Football Club I have experienced first-hand the importance of having the right people, with the right skills, doing the right job. Often it is not always possible to find the perfect match, and that is why training and development are fundamentally important.
As President of the LSE SU Islamic Society I found myself facing challenges such as attracting and recruiting new team members, being heavily under resourced and trying to identify, nurture and develop the future leaders of the society. I faced the exact same issues when I set up and developed the RIC Football club.
One of the main challenges I consistently come across with any team I work with is maintaining their level of commitment and dedication. My curiosity for the subject has lead me to enroll on various management and leadership programmes where I learnt fascinating aspects of HR management and Leadership, such as the proper use of Emotional Intelligence, behavioral incentives, nudges, distinctive culture and the importance of motivation.
People are the core of any organization and can be the major driver for its success. The HR internship programme will give me the unique opportunity to witness how a world-class organization nurtures and develops talent at a global level, hence satisfying my curiosity for understanding how to unlock potential and maximize impact."
P.S. I got the internship and it turned out to be the most fulfilling role I have done to date, absolutely loved it!
Did you see how I made HR sound like the natural next step for me? My answer was totally unique to me. No one else can say something like that and that make my answer undeniably original and credible.
Here's an example of a totally different application, answering the motivational question about the company:
Why do you want to work for Aldi?
"My attraction to Aldi stems from its unique success as the fastest-growing supermarket chain in the UK. I think this is phenomenal given the competitiveness of the industry and the current economic climate. This to me is an indication that Aldi's ethos and concepts of efficiency are a winning formula and that there is no better place for a career which is exciting, prosperous and full of opportunities.
I strongly believe in Aldi's mission to provide the highest possible quality for the lowest possible price. This is exactly what today's shoppers want and the current aggressive expansion of Aldi stores across the UK is testament to that.
One other key reason for my desire to work for Aldi is the unmatched level of responsibility and unique intensive training that is on offer. Having experienced a wide variety of industries ranging from retail, accountancy, financial services to investment banking, I have developed a strong understanding of my skillset and interests, which has allowed me to have a clear vision for which career path I wish to take. I thrive in roles of leadership and I enjoy working with people and real tangible products. There is not a single graduate scheme on the market which appeals to me and my career aspiration better than the Aldi Area Manager Scheme. I wish to become an exceptional business leader, and there is no better place for me to achieve this dream other than Aldi."
The companies you are applying for want to be assured that you are genuinely interested in them and in their industries, and you're not just applying just for the sake of it (surprisingly too many people do that!).
The answer to the motivational question should be something personal. Something no one else can say. Only then will it sound totally genuine and convincing!
I hope this will help you not only to craft mesmerizing answers but to also make you think critically about you career choices 🙂
If you want some help to craft the perfect answer, feel free to book a free session with me here: https://10to8.com/book/hsqjto-free/
All the best!
Yours truly,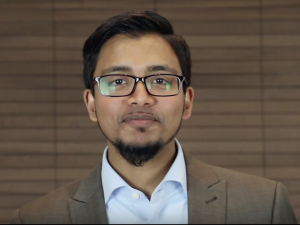 Tanim Zaman
PS. Share and Comment if you have found this beneficial (Y)
Free Training, 4 Step System to BulletProof Competency Answers : www.bulletproofcompetencyanswers.com/h